Businesses Who Dare Ban the Unvaxxinated Face Economic Collapse, As Legal Actions Against the Business, and Owners Personally
Facebook Post By Jamie McIntyre
Business's who dare Ban the unvaccinated face economic collapse, as legal actions against the business, and owners personally, plus naming and shaming of them, will make the unenforceable fines the Government tries to impose a joke in comparison.
There will be massive economic loss and class actions and severe penalties for any business that dares ban the unvaccinated.
Plus a business full of the vaccinated is a death sentence for employees and the business itself.
Check out what the Global Economic Forum is doing (set up to expose the corrupted World Economic Forum).
Report any business that prevents you from entering if you're not vaccinated.
Here's what others had to say:
Sasha Petrovic
Revolution is the only way Jamie !!!!! There is so much evidence telling us to stop the vaccine yet governments all over the world are ignoring and still administered 💉 it will be the third and forth boosters that will do the most damage .. I fear for man kind but I'm ready to fight !!!! this is bigger then Australian this is the entire 🌎 world.
Zak Aleksandar
Unless the US falls they are wasting their time. They need to bring down the US.
Margaret Bugden
Im so angry I can hardly speak! Cannot believe I wont be able to shop anymore….Just came back from a Doctors appointnent and my blood pressure shot right up seeing young people lining up for their vax…like lambs to the slaughter.
Paul Anthony
This bearded image is reproduced daily on Kleenex after you wipe your arse.
Jane Fitzgerald
What happens if the business owners are not jabbed r they not allowed to
Open!
'Significant fines' for NSW businesses serving unvaccinated customers
Deputy Premier John Barilaro has revealed businesses will face "significant fines" if they serve unvaccinated customers or employ staff who haven't received their double dose.
It comes as NewLocal reported businesses across NSW will have to provide proof their staff are vaccinated against Covid-19 before being able to open their doors to customers — with plans to see advertising on shop fronts confirming staff have been vaccinated against Covid-19.
"There will be a poster on the front winder to say the business is vaccinated," he said. "We will make sure it is very visible for the public."
NSW Deputy Premier John Barilaro provides an update on COVID-19. 
The Deputy Premier said business will need to check customers are vaccinated through the QR code system.
"There will be signigicant fines for breaches," he said. "There's going to be a level of trust.
"But we accept that there's always going to be a component of people that do the wrong thing and they don't always remain compliant.
"That is why the settings are quite strict and quite conservative."
On September 1, Mr Barilaro said Customer Service Minister Victor Dominello and Service NSW were "finalising technology" to include vaccination registration as part of the QR code check-in system, as the state plans to relax restrictions when vaccine rates hit 70 per cent.
"For customers, when you check-in there will be an indication that you have been vaccinated, or not," he said. "For businesses, they will have to register, and register their staff."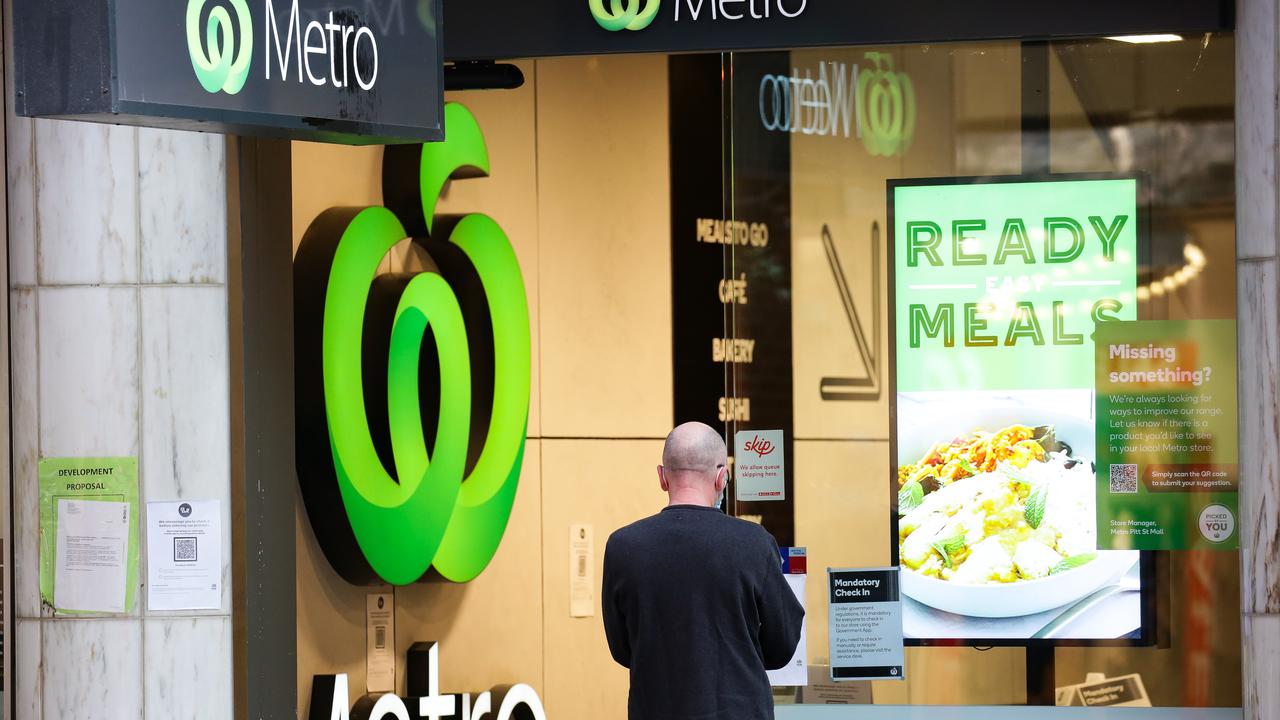 A view of a man seen signing in with QR odes to enter Woolworths in Pitt Street Mall in the CBD during Lockdown, as the Covid-19 cases continue to rise in Sydney.
The Deputy Premier said the government was in the early stages of planning for the system to be rolled out, with more information expected in the weeks ahead.
Mr Barilaro said the release of restrictions at 70 per cent vaccination rates was only for "the vaccinated population".
"Those that are unvaccinated at 70 per cent will have no additional freedoms," He said. "This is about vaccinated people, vaccinated businesses being able to open up again."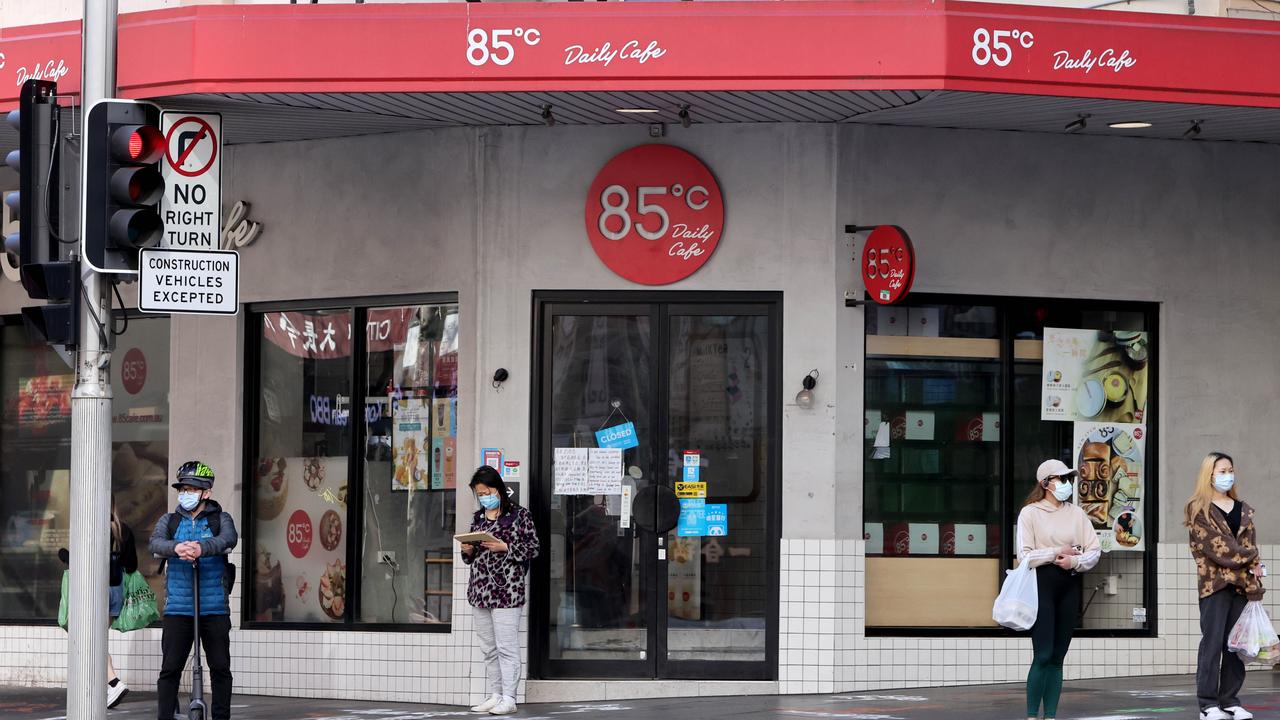 George street in the Sydney CBD during lockdown.
NewsCorp understands the NSW Government is working with the Commonwealth to integrate the Covid vaccine certificate within the Service NSW app as part of the QR code check-in process.
This would allow businesses to confirm customer and staff vaccinations.
Premier Gladys Berejiklian said businesses needed to "start dusting off your Covid-safety plans (and) make sure your employees are vaccinated, so that we can get back to life at 70 per cent vaccination".
She said record rates of vaccinations meant the 70 per cent vaccination deadline would be brought forward to half way through October.
A man walks through a deserted QVB shopping mall normally one of Sydney's busiest malls, as NSW records new Covid cases and deaths.
"The National Plan does say at 70 per cent double dose vaccination that you can't expect to go out and have a meal, you can expect to attend a public event, you can expect to go and get services that you can't expect to have done now," the Premier said.
"Of course at 70 per cent there will be density requirements in relation to venues, there'll be QR code checkings, validation that you vaccinated (and) mask wearing in certain settings.
" So, there will be obviously constraints and some restrictions in place, but compared to what we're going through now, life will be much better at 70 per cent double dose than what it is now."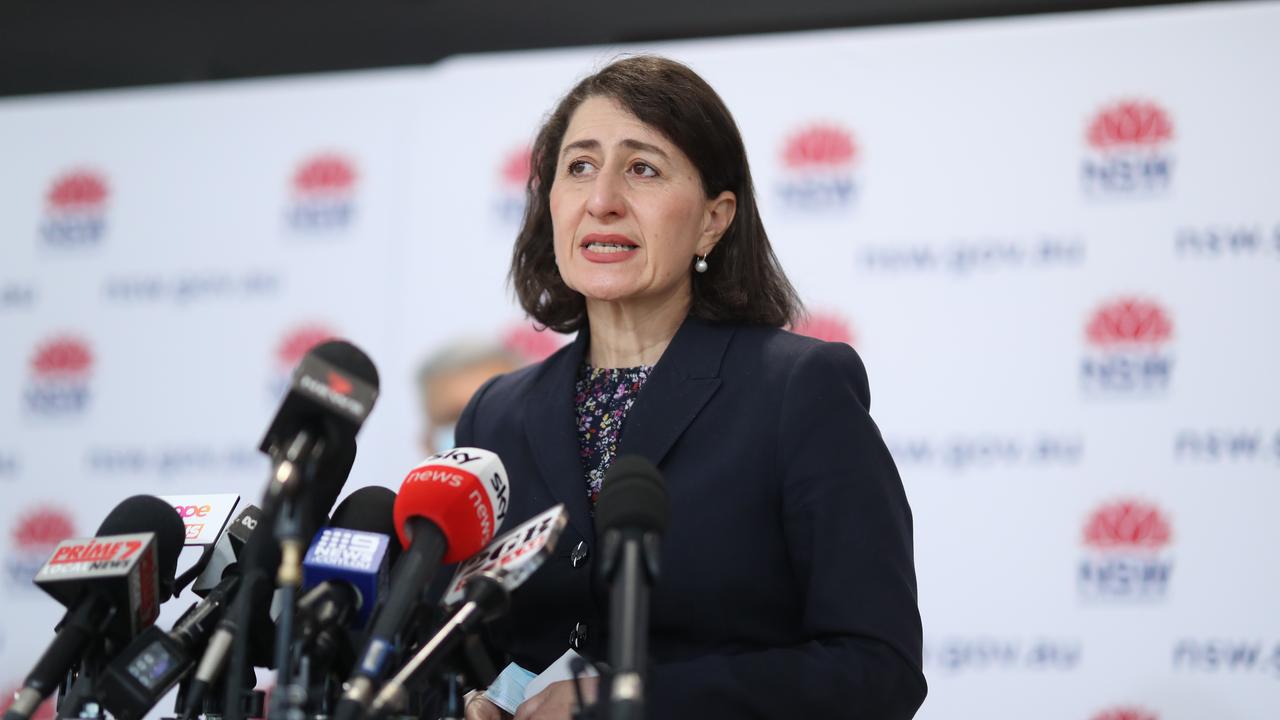 NSW Premier Gladys Berejiklian provides an update on COVID-19.
On Monday, Business NSW chief executive Daniel Hunter said the NSW Government needed to "make it easier for businesses to prioritise safety by having a straightforward method for customers and staff to prove their vaccination status".
"It is now time for us to start the planning for reopening parts of the economy in a Covid Safe way, starting with people who are fully vaccinated," Mr Hunter said.
"Reopening low risk businesses, particularly those that are primarily based outdoors, such as outdoor personal trainers or hospitality venues with outdoor seating, to people who are fully vaccinated should be a priority.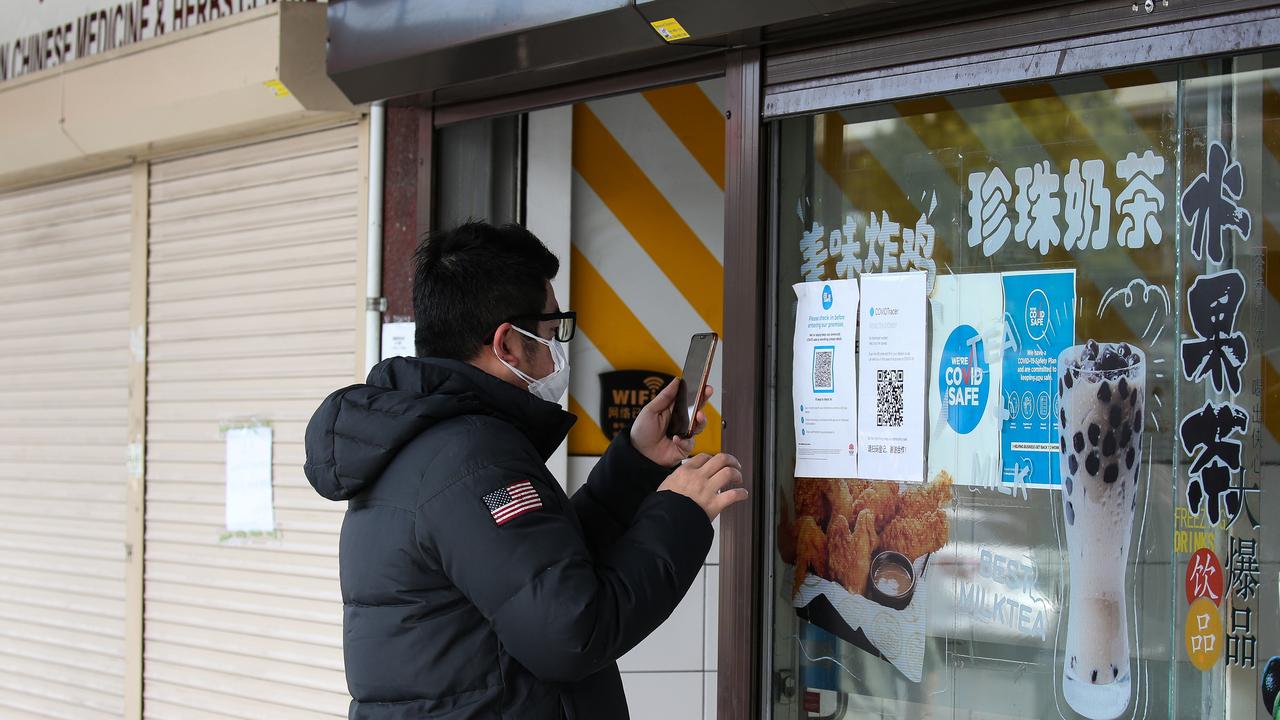 A shopper is seen wearing a protective face mask in Auburn Town Centre. Southwest Sydney LGA areas remain under tight lockdown restrictions as the Covid-19 case numbers continue to rise in Sydney.
"The Government needs to provide clear guidance and a road map for these industries so they can start to plan their reopening and have all necessary controls in place from day one.
"Of course, those businesses must continue to operate in a Covid Safe way, combining vaccination with other Covid controls such as QR code registration, face masks and social distancing.".
Global Economic Forum, founded by the people for the people, a not for profit foundation, is set up to compete against the corrupted World Economic Forum that's pushing the deadly and dangerous totalitarian "Great Reset" by pushing the Covid fraud and its deadly agendas.
Original Source:
https://www.facebook.com/100001092086344/posts/4412646172115075/?d=n
https://www.dailytelegraph.com.au/news/nsw/nsw-covid-lockdown-businesses-must-register-staff-vaccination-records-before-reopening/news-story/bac8db87a2bbd4a515989aa38004048f